The second season of Lifetimes harrowing documentary detailing decades of abuse allegations against the musician covers a larger culture of complicity
If the world worked as it should, there would never have been a Surviving R Kelly, the documentary series detailing nearly three decades of alleged sexual abuse much of it against minors, and almost entirely against young African American women by the R&B musician. By the time the series, produced by the activist dream hampton, aired on Lifetime last January, the allegations against R Kelly had long been public, and mounting. But it took a six-hour television event to do what multiple public lawsuits, highly publicized child sexual abuse imagesand a trial, a widely circulated tape involving sexual acts with a 14-year-old, a bombshell BuzzFeed News article by the reporter Jim DeRogatis, and the #MuteRKelly movement were not able to do: heat simmering public discomfort or, worse, willful blindness over the singers conduct into a full boil.
As documented in Surviving R Kelly Part II: The Reckoning, the follow-up that aired on Lifetime this weekend, the first series landed in a #MeToo media environment with a bang, producing a long-overdue blast of attention on Kelly with legal repercussions. Celebrities from Christina Aguilera to Lady Gaga publicly commended the series, while calls for finally muting Kellys music skyrocketed; his label, RCA, dropped him, cutting off crucial revenue. Kim Foxx, the states attorney for Kellys hometown of Chicago, made a public plea for victims to come forward with information to aid a prosecutorial effort; six weeks after the series aired, Kelly was indicted for 10 counts of sexual abuse. Eighteen federal charges, including for kidnapping, forced labor and sending child sexual abuse images across state lines, followed in August.
All these developments could make it seem as though the long-running case against Kelly achieved, forthcoming trials aside, some sort of resolution. But Surviving R Kelly Part II illustrates with, as in the first series, haunting and minimally staged interviews that compiling stories of Kellys abuse on camera was hardly the end. In fact, its only the beginning of a different struggle: of moving on, or finding justice, or weathering vicious backlash. The five-hour series, again aided by numerous cultural commentators, activists, psychological experts and music industry professionals, builds on the questions that have been asked in post-#MeToo discourse in 2019, now two years removed from the reporting on Harvey Weinstein that launched an outpouring of public stories of abuse: was it worth it? Was coming forward worth the social media harassment, the public scrutiny? Especially against a public figure, especially as black women coming against a celebrity as big as Kelly? What culture of complicity allowed this to go on so long? And now that Kelly is in custody, what does justice look like?
The backlash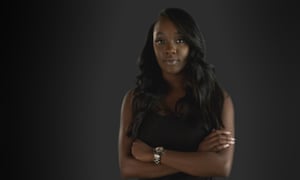 Original Article : HERE ; The Ultimate Survival Food: The Lost Ways
The best offers on the market today:
Get 250+ Daily Website Visitors On Complete Autopilot in ANY Niche with 100% Real FREE Traffic
Unlimited Marketplace
The Blow Job Bible
7 Day Swim - The Online Swimming Course
Flat Belly Detox - Revenue Crushing Weight Loss Offer For 2019!